Whether you intend to sell your current home or plan to stay for the longer term, you should do whatever you can to improve its value. After all, it's one of your biggest assets, and you'll want to look after your investment as long as possible while making a stellar impression for prospective buyers. As the external facade is one of the most prominent and largest parts of the structure, it makes sense to give it some thought. It is after all where prospective buyers get their first impression.
The Case for Rendering and Painting Old Brick Work
There are many reasons you should give your external brick walls a fresh coat of paint, and this effort can certainly help add value to your property. Modern Sydney apartments, townhouses and strata units often feature clean, freshly painted walls interspersed with brick work. Rendering parts of brick facades can help you take advantage of this architectural trend.

Adding a Line of Defence
As the weeks and months go by, your home is subject to a continual onslaught from wind, sunlight and rain. Whilst your abode could be well-constructed (who's kidding who… It's Sydney. It's probably built extremely poorly…) and features high-quality materials (again… not Sydney), it will nevertheless degrade in value due to wear and tear and will not look as good now as it did when first constructed.
Your exterior brick work is certainly front and centre when it comes to this onslaught, and its colour will fade over time, even though you may not notice it. Rendering and painting those faded bricks or giving them a power wash and rendering certain features, could transform your unit from and old tattered mess to a fresh looking property with newfound appeal!

Improving Curb Appeal
A prospective buyer will certainly pay attention to your entrance and exterior when they first arrive for a property inspection. It'll be prominent when it comes to creating that crucial first impression, also known in the industry as 'curb appeal'. If you work with Upscale's crew of Sydney professional painters, you'll appreciate the fast and efficient service. They'll work around your schedule and minimise the impact on your family and your neighbours whilst they quickly set about transforming your property.
As Dulux accredited master painters, Upscale can refer painting consultants to help you select the appropriate paints to enhance curb appeal and recommend the exact specs for long lasting results.

Enhancing Lender Value
When your home is up for sale, prospective buyers may express interest. They may then turn to their lending institution to see if they can qualify for the appropriate loan. These institutions may send their own independent valuers to take a look, and they may not be as generous in their estimation if you have a tired-looking unit. Therefore, consider this when sprucing up your property. Encourage those lenders to sharpen their pencils, and you may get a higher offer from a prospect. But get that makeover done first. It will instantly bump up the price!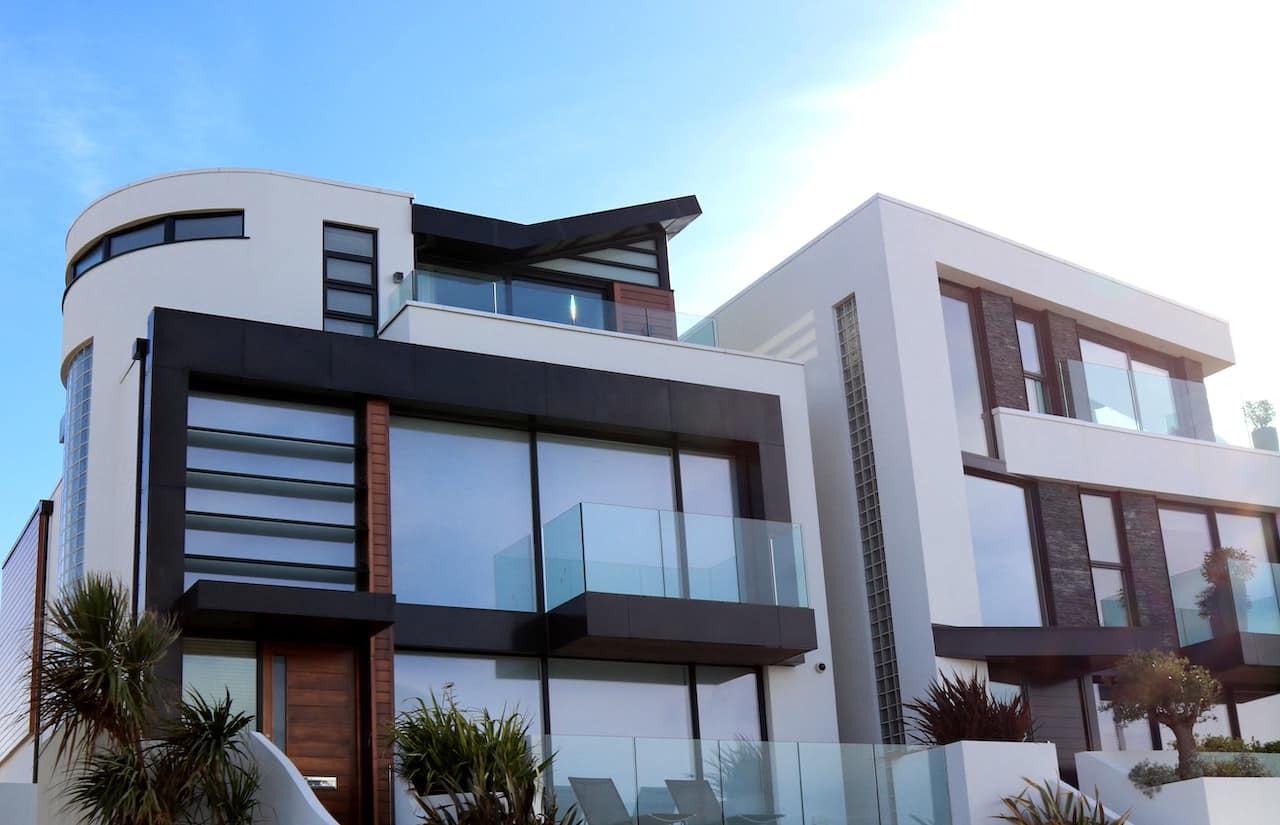 Saving Energy
If you want to keep your energy bills in check in the meantime, think about adding a lighter shade of paint to your front of house. This will help to deflect a lot of the sun's energy during those hot summer months, cutting down on your overall energy bill.

Chasing Longevity
For longer life, trust the painting of your home's exterior to the pros at Upscale Painting & Decorating. They know the paints that will last and last… And they know colour palettes to match the times.

Waterproofing
Is your brickwork as waterproof as it could be? Certainly, much of this will come down to materials and good installation, but you should add a new coat of paint as well. This may help reduce moss, mould or lichen, especially in areas that do not see as much sun. If you avoid this infestation, you may also avert decay in key areas impacted by damp or mildew.

Using the Right Materials
As you can see, rendering and painting brickwork can be a shrewd investment, but always ensure that you use the correct type of exterior paint. Ask the experts at Upscale Painting & Decorating about their choice of premium paints and tell prospective renters, buyers or lenders about it.

Turning to the Experts
Upscale Painting & Decorating are one of the most experienced master painters in Sydney. With a team of 15 qualified and professional commercial and residential painters with at least 10 years of experience in the industry, Upscale Painting & Decorating are the painters you need to transform your home. We guarantee our workmanship, as we help transform your home and add crucial dollars to its value. Get in touch with Upscale Painting & Decorating today.