Are you looking for experienced Sydney professional painters to give your aged care facility a fresh coat of paint? Upscale Painting & Decorating are Sydney's premier commercial and residential painters. We service the greater Sydney metropolitan region and offer fast, high quality painting services around people's busy schedules – including in CBD offices, hospitals, schools and aged care residences and retirement homes.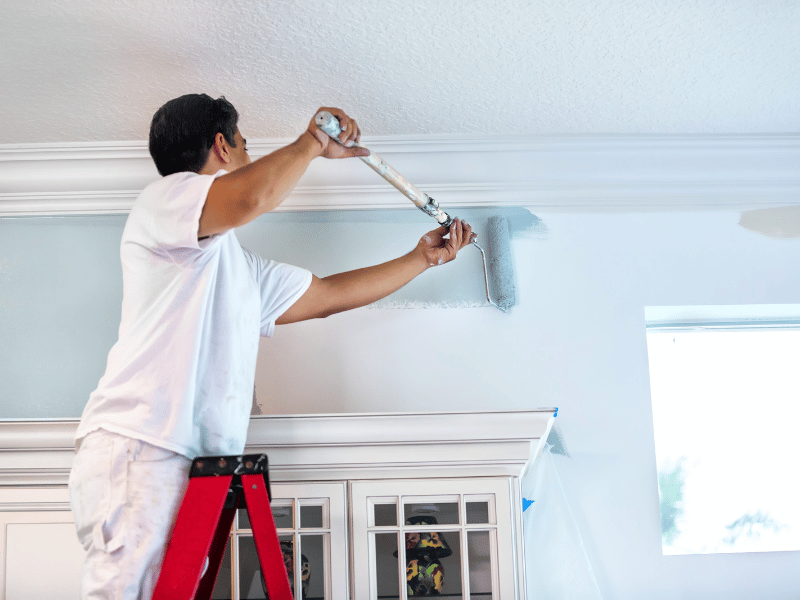 We paint around your schedule
Upscale Painting's Sydney team provides a top-notch painting service with minimal disruption to housing arrangements and activities. Depending on the project, we can work after hours on weekends, and around your schedule to minimise inconvenience and maximise our work time.
Providing a safe painting environment for aged care residents
Upscale believes in treating every job as if we were painting our own homes – with care and respect! As such, we only paint with eco-safe paints and employ fully vetted experienced painters that have passed their Working with Children's Certificates and NSW police checks. We are registered with Workplace Safety and Master Painters Australia, which means that our Aged Care and Retirement painting team will always be covered by the required insurance.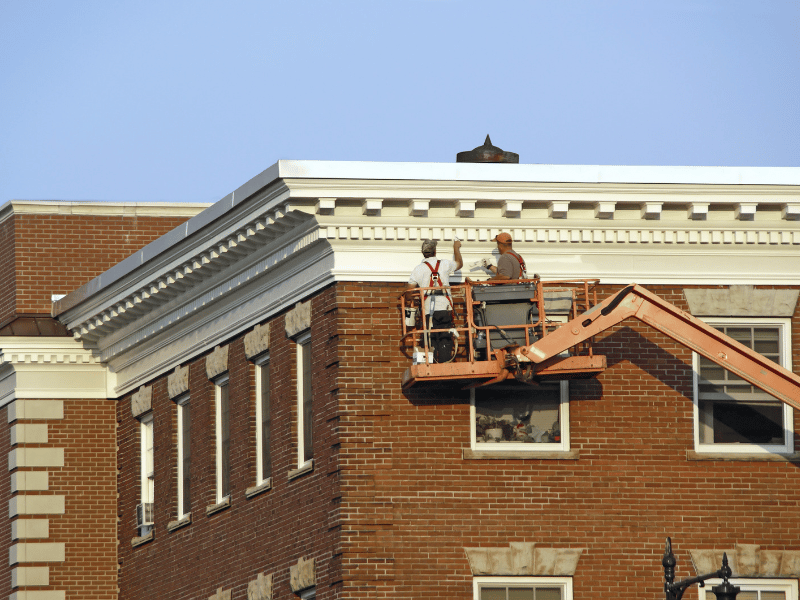 Painting Sydney aged care facilities to the highest standards
At Upscale Painting, we believe in working on all jobs to the highest standards. Our project managers will work with your on-site team to keep to a schedule, so as not to disrupt the activities of residents whilst we paint and ensure that we finish the job to your satisfaction on time. Our work is guaranteed. If you're not fully satisfied, we will correct any painting blemish until you are.
Upscale Painting has a proven record of providing exceptional painting services and value for money to hundreds of offices, schools, hospitals and residential homeowners across Sydney. No project is too big or small. Our talented professional painters are appropriately equipped to take on any job, and that includes covering all surfaces to protect common and personal property, from floors to furniture and decorations.
Why Choose our Sydney School Painting Services?
We are fully licensed Sydney commercial painters
Our painting services are guaranteed
We only use premium quality environmentally-friendly paints
We work around your schedule to strict timelines
We honour our quotes and guarantee our results
We arrive on time and leave on time, cleaning as we go, leaving only a stunning coat of paint in our wake!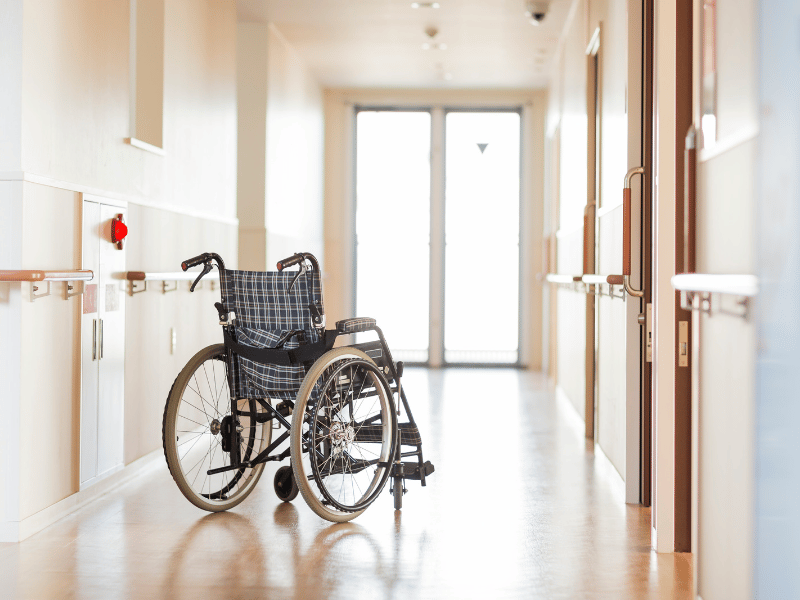 Our 5-Year Workmanship Warranty on all Paint Work
With Upscale Painting, you're in very good hands. As Dulux Accredited Master Painters, our work is guaranteed under 5-year Workmanship Warranty. Should the paint peel or crack at any time in the next 5 years, we will come back to repaint the blemishes at no cost to you.
Specialist Painting Services for Sydney Aged Care Homes
Beyond our standard painting services, we can also provide:
Heritage & restoration painting

Lead paint removal and;

Crane painting services for high walls and surfaces.
UPSCALE PAINTING & DECORATING IS A DULUX ACCREDITED PAINTER.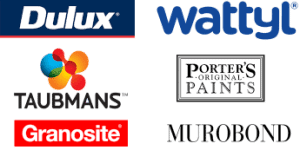 Working Around Your Schedule with Low Toxicity, Eco-friendly Paints
Whether you're after a quick touch up or a major refurbishment, our Sydney aged care painting services are designed to work around your schedule using the finest, high quality paints on the market. As with any work we carry out, we believe in treating your aged care facility as if it was our own – with care and respect – as if it was our relatives we were painting for.
Expect the highest level of care and dilligence as we refresh and beautify your interiors and exteriors with a quality commercial-grade paint work.
We not only paint. We can do more!
Let us take care of your walls, doors, frames and ceilings. Plastering, rendering…? No problem – our team does it all! Upscale Painting's colour consultant is ready to work with you to determine what colours are best for your space to make sure that your aged care facility or retirement home is a pleasant and welcoming environment for residents and guests.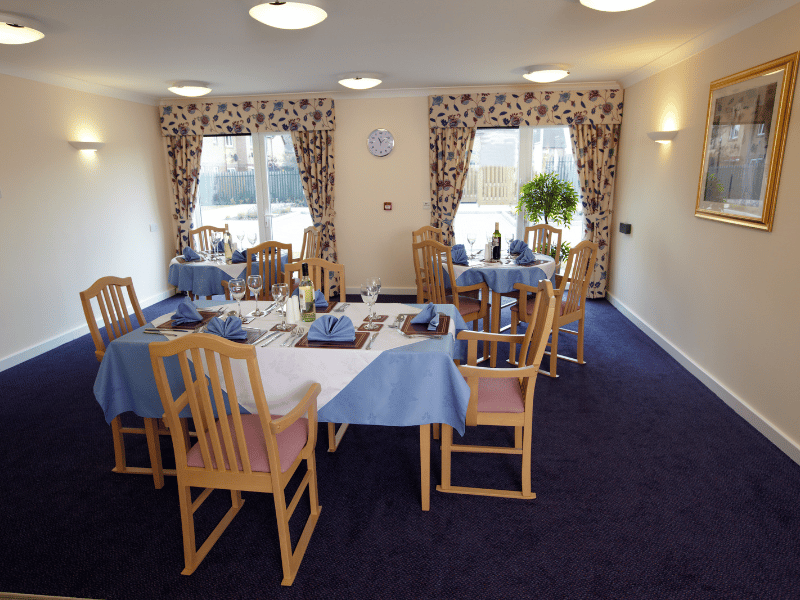 No surprises. Just great quality control and value for money.
Upscale Painting's stellar reputation is earned. At the conclusion of every painting project, we perform a final walk-through with your team to make sure you're happy with every aspect of the job, including the post paint clean!
Don't be surprised if we ask you for a formal review of our work which we'll ask you to share on social media. Check out our Google and Facebook reviews to see what others have had to say about us.
Esmayel and his team were fantastic, they worked around my family while painting inside and were always quiet, considerate and professional. Nothing was a hassle or too difficult, I can't recommend them enough.
Transform your aged care facility with a fresh coat of paint!
At Upscale Painting, we understand that first impressions go a long way. Trust our professional painters to transform your residence into a more pleasant, clean and comfortable place to live (and work) through a fresh coat of paint!
Contact Upscale today to get a complimentary painting quote.
FREQUENTLY ASKED QUESTIONS
WHY CHOOSE US?
Choosing the right commercial painting service is crucial for the success of your project. Here are some reasons why you should choose Upscale Painting & Decorating for your commercial painting needs in Sydney:
Experienced and Skilled Painters: Our team of painters and decorators are highly experienced and skilled in all aspects of commercial painting. We use only the highest quality paints and materials to ensure a flawless finish every time.
Customised Painting Solutions: We understand that every commercial property is unique, which is why we offer customised solutions to suit your specific needs and requirements.
Competitive Pricing: We offer competitive pricing for all our commercial painting services in Sydney, without compromising on quality.
DO YOU OFFER A WARRANTY ON YOUR WORK?
Yes, we offer a warranty on all our painting work. We're confident in the quality of our work and stand behind it with a written warranty.
ARE YOU LICENSED AND INSURED?
Yes. We are fully licensed and insured to carry out commercial painting services in Australia.
HOW QUICKLY CAN YOU START?
Once we have your sign-off, we can start within a few days. We will require a few days to prepare everything together including the materials, equipment and team.
Does your Sydney office need to be painted?
Speak to Sydney's Best Office Painters Today!