Professional Sydney Exterior Painters just a phone call away!
TRANSFORM YOUR SYDNEY HOME OR OFFICE WITH PROFESSIONAL EXTERIOR PAINTING
Professional Exterior Painters – Professional Painters for Your Home
Upscale Painting & Decorating are specialists in exterior painting for Sydney homes and offices.
Our exterior painting Sydney work speaks for itself, with beautiful exterior painting for homes and office buildings, shopping complexes and warehouses. If it's exterior painting you're after, we can do it! We paint it all.
Our Exterior Painting Promise to You
We will quote accurately and honour our quote
We provide a FREE colour consultation
We will work around your schedule and deliver on time
We will protect your property while we work
We will use environmentally-friendly paints
We will use only premium quality materials and paints
We will treat your home as if it was our own; with care and respect
Sydney's Best Exterior Painters
Don't take our word for it. View our video to hear from a Sydney client who has witnessed firsthand how Upscale Painting and Decorating has transformed his home with a stunning exterior paint job.
Commercial & Residential Exterior Painting Sydney
Whether you're looking to paint the outside of your Sydney home or office, the one name in exterior painting you can trust is Upscale Painting & Decorating. With years of experience under our belt on big and small projects, we can tackle any job. Hard to access exterior painting projects are not problem. Tight schedules? We can handle those too.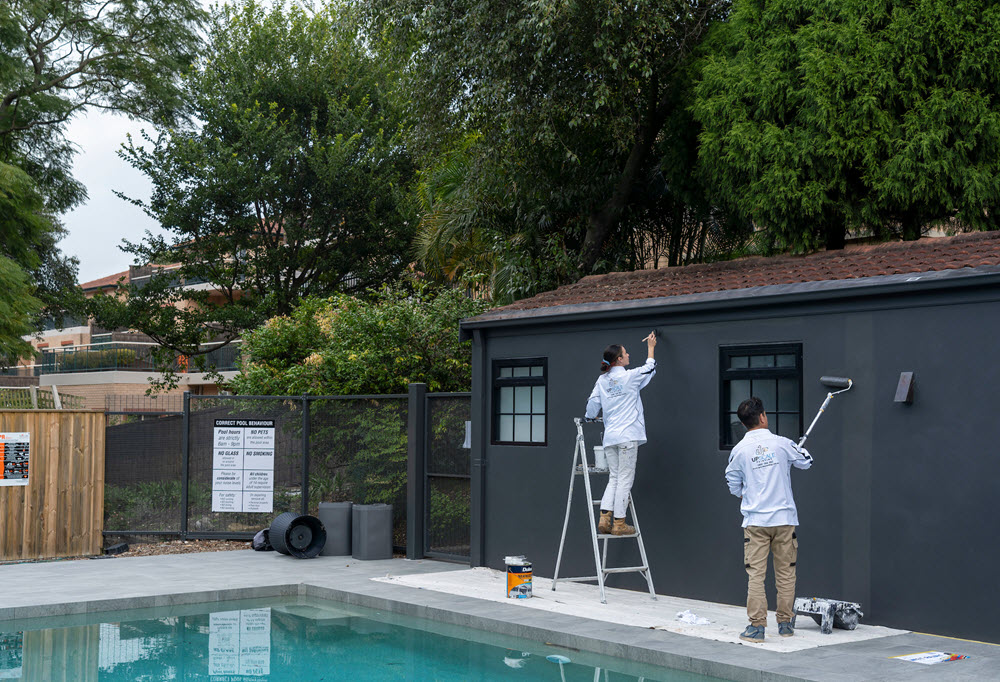 To get professional results, trust a professional
Exterior painting work is difficult. You need the right equipment, the right paint to withstand whatever Sydney's weather can throw at it, and often, a large experienced team.
Upscale Painting is that team. We specialise in exterior painting. Sydney is our home and we've painted houses, apartments, large stratas and commercial buildings from the entrance to the rooftoop. If it its in Sydney and it needs a fresh coat of paint, make Upscale's painters your first call.
My husband and I can highly recommend engaging Upscale Painting for internal and external house painting. They recently completed painting our four bedroom house to refresh it for sale. The complimentary colour consultancy service was great, it took the headache of choosing the RIGHT WHITE and BROWN for the walls and ceiling.
The team worked efficiently, they were friendly and turn up on time. Most importantly they completed the work within budget and time frame.
We can not thank them enough for making our home look great. We were featured in the Domain listing recently as the house looks fabulous after Upscale Painting finished painting it inside and out!
We even paint roofs all over Sydney. If your roof tile colours do not match following a roof repair, our roof painting team will make sure this aspect of your home, apartment or strata is back to looking its best again.
From Warehouses to Stratas to Homes – We Paint Homes!
You'll see our Sydney exterior painting work across warehouses, shopping malls, commercial buildings, and residential properties (including stratas.) What you'll notice, and what our clients comment on, is the beautiful finish that adds thousands to your Sydney property's value.
For great exterior paint work, including the painting of roofs, trust expert Sydney painters for superior results.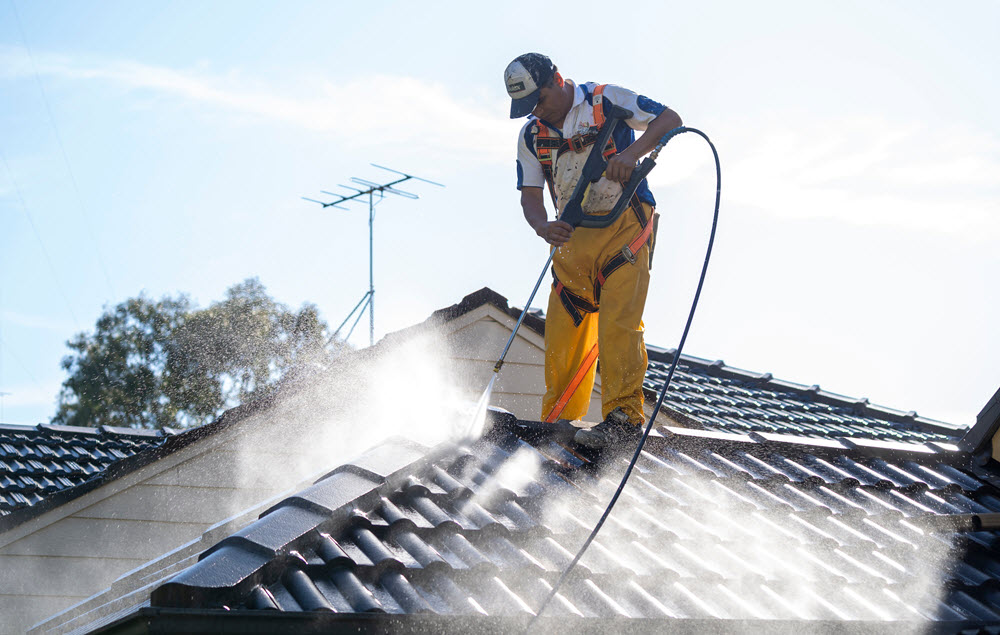 Contact Us Today for a FREE Exterior Painting Quote
Upscale Painting & Decorating is all about a team of professional exterior painters delivering top quality results. While we are passionate about painting the right way, we're also committed to offering affordable rates.
Take the time to speak to our team principal to understand how much an exterior painting project costs. If you want a budget-friendly estimate, we are the number one team for your needs.
To learn more about Upscale Painting & Decorating, please call 0490 094 862 for an obligation-free exterior painting quote with a qualified professional Sydney exterior painter.
UPSCALE PAINTING & DECORATING IS A DULUX ACCREDITED PAINTER.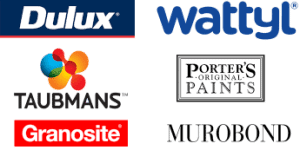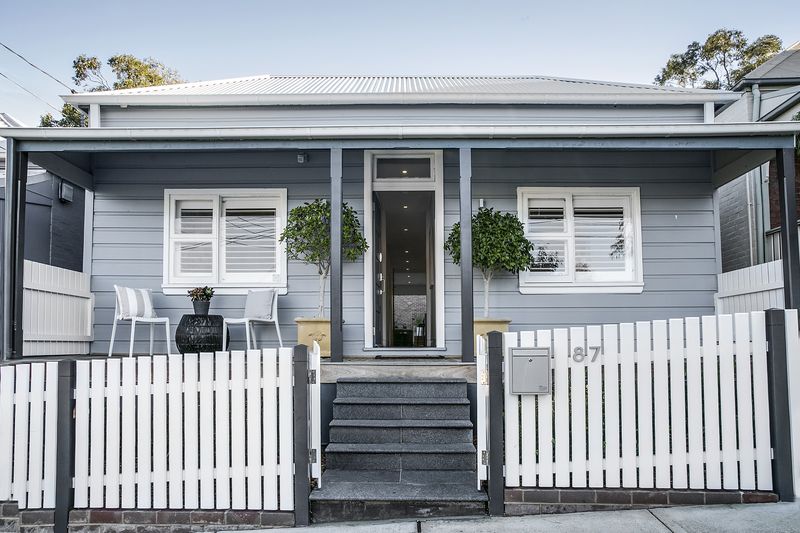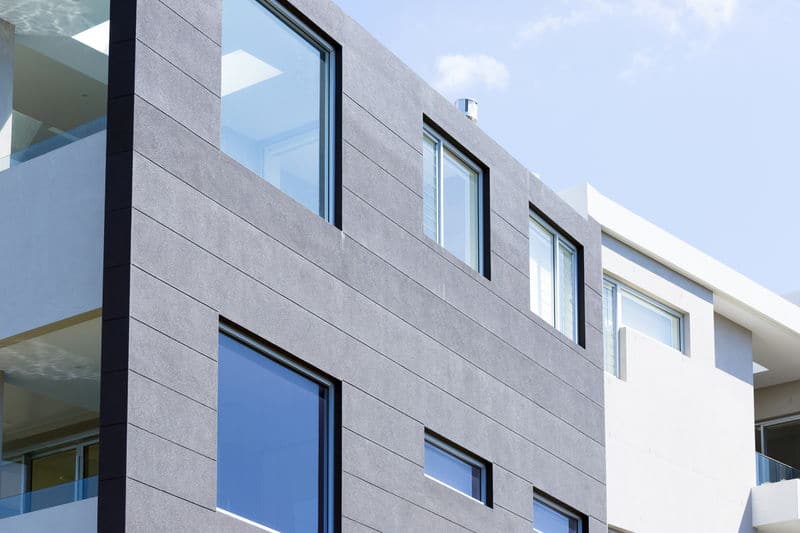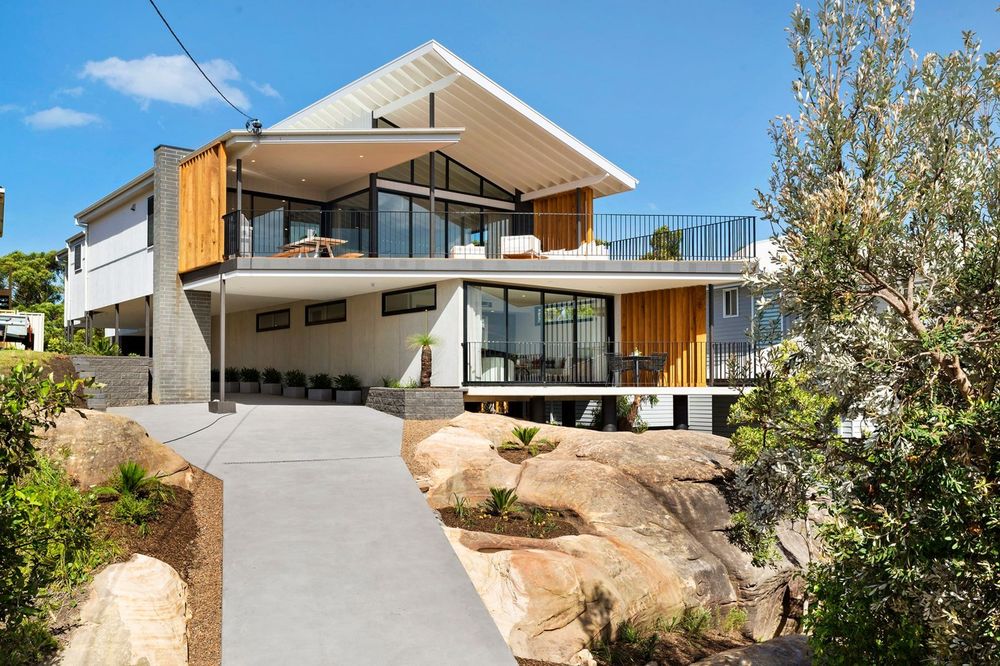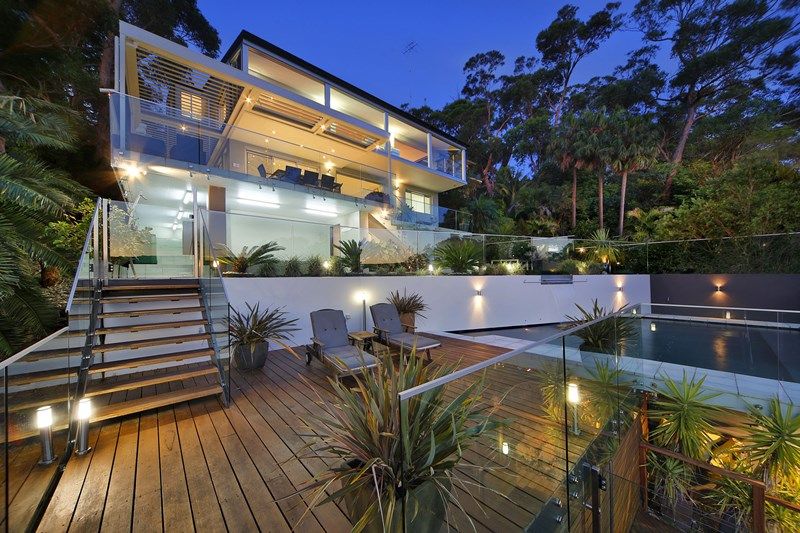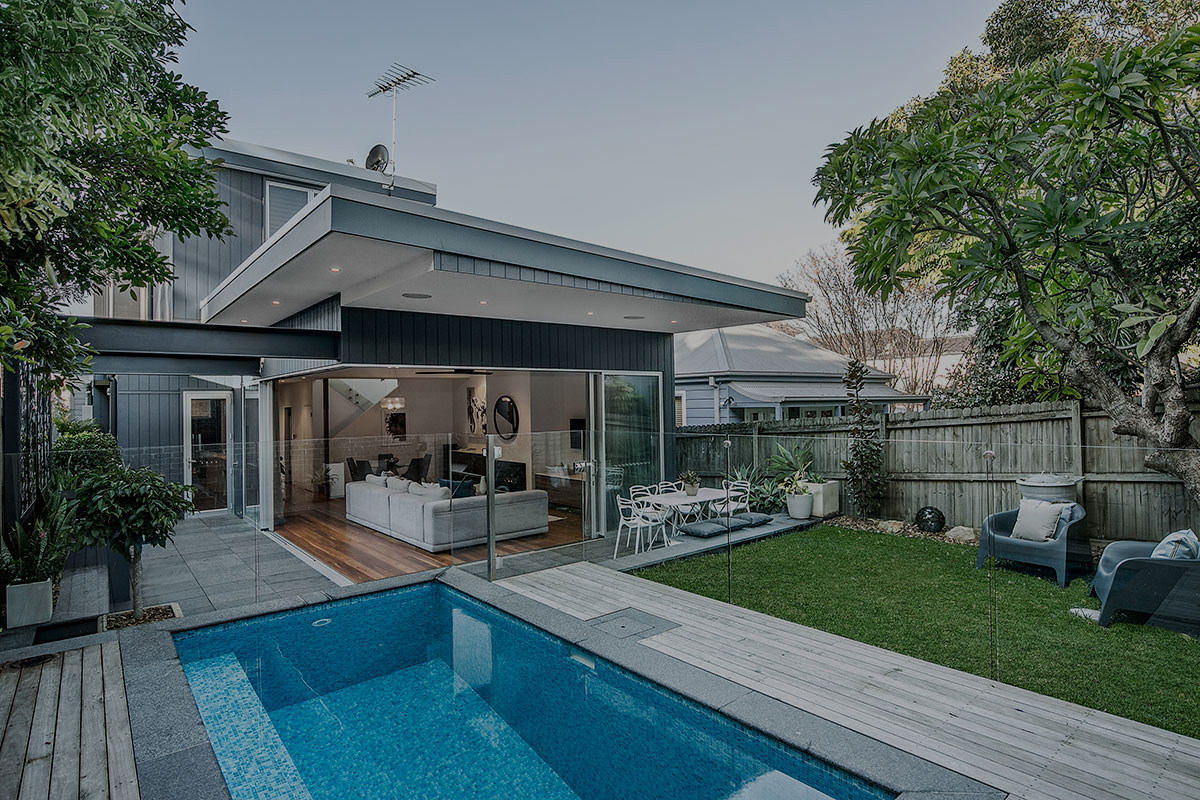 FREQUENTLY ASKED QUESTIONS
WHY CHOOSE US?
Choosing the right commercial painting service is crucial for the success of your project. Here are some reasons why you should choose Upscale Painting & Decorating for your commercial painting needs in Sydney:
Experienced and Skilled Painters: Our team of painters and decorators are highly experienced and skilled in all aspects of commercial painting. We use only the highest quality paints and materials to ensure a flawless finish every time.
Customised Painting Solutions: We understand that every commercial property is unique, which is why we offer customised solutions to suit your specific needs and requirements.
Competitive Pricing: We offer competitive pricing for all our commercial painting services in Sydney, without compromising on quality.
DO YOU OFFER A WARRANTY ON YOUR WORK?
Yes, we offer a warranty on all our painting work. We're confident in the quality of our work and stand behind it with a written warranty.
ARE YOU LICENSED AND INSURED?
Yes. We are fully licensed and insured to carry out commercial painting services in Australia.
HOW QUICKLY CAN YOU START?
Once we have your sign-off, we can start within a few days. We will require a few days to prepare everything together including the materials, equipment and team.
GET A PAINTING QUOTE FAST!
Is it time to paint your Sydney home?
Speak to Sydney's best house painting team today. Get a FREE quote!