COMMERCIAL PAINTING SYDNEY
PROFESSIONAL COMMERCIAL PAINTERS SYDNEY
Superior Commercial Painting Starts with Attention to Detail.
At Upscale Painting, we pride ourselves on our quality commercial painters, a team of dedicated professional painters specialising in commercial painting Sydney-wide.
Our Sydney commercial painters have exceptional attention to detail. They've tackled large and small jobs across Sydney metro, from painting office buildings and commercial premises to government buildings, heritage listings and hard to access large scale projects. Whether your project is large or small, time consuming, or simply needs to be done right, unobtrusively, and quickly, the team at Upscale Painting Sydney is here deliver exceptional work on time and on budget.
Our Promise to our Commercial Painting Clients
We will provide you with an accurate quote and honour our quote
We offer a FREE colour consultation
We will protect your office floors and furniture and clean as we go
We will use only premium quality materials and paints
We will use environmentally-friendly materials
We will keep your site free of painting hazards and ensure it is a safe environment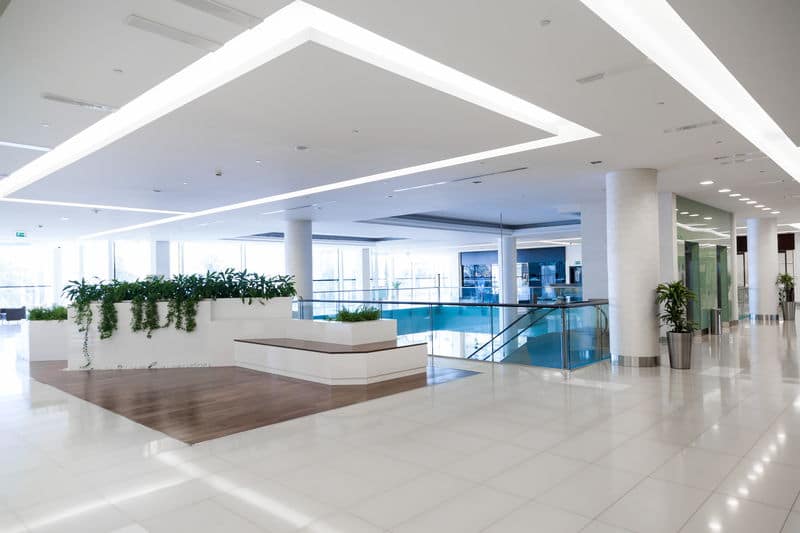 Professional Commercial Painting Sydney
Our beautiful commercial painting work across Sydney's CBD speaks for itself, and you'll find that our reasonable prices are just the beginning of the superior Sydney commercial painting service we provide.
From large scale office and shopping complex exteriors to the interior of small retail shops, educational facilities, medical clinics, strata, industrial spaces, and more. We can paint it all.
As a prospective client, you will seek a detailed-oriented, honest, punctual, skilled commercial painter that can handle the minutiae involved in commercial painting projects. That's what Upscale Painting delivers every time!
The Best Commercial Painers Sydney-wide
Rest assured you're in good hands with our team. We pride ourselves on treating every commercial paint job as if we were working on our own offices, with care and diligence.
As us for a reference, we'll be happy to provide you with many examples of our past work and put you in touch with our clients, so you can get third-party confirmation at to the quality of our Sydney commercial paint work.
UPSCALE PAINTING & DECORATING IS A DULUX ACCREDITED COMMERCIAL PAINTER.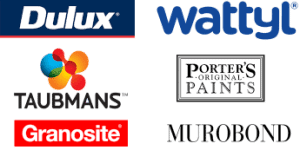 We Paint Commercial Spaces Across Sydney
Our commercial painting work across Sydney speaks for itself. If it needs painting, we paint it! From building facades to offices of every size, shopping malls inside and out, roofs, warehouses, and factories large and small.
We are experts in industrial painting and hard to reach places. For quality paint work on time and on budget, trust the professional painters at Upscale Painting and Decorating. We will look after you!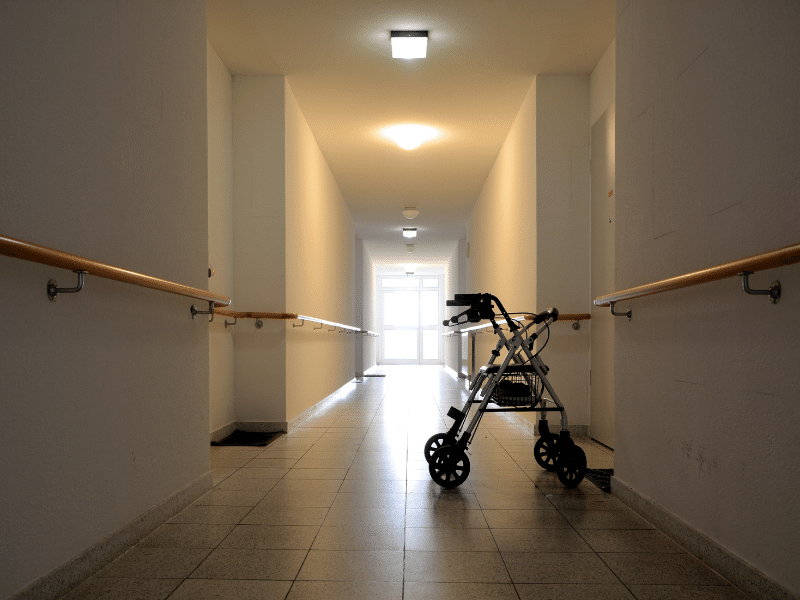 Renew your Commercial Space with a Fresh Coat of Paint
Are you looking to renovate your commercial space in Sydney? Whether you're looking to update the interiors or the exteriors of your property, a fresh coat of paint can do wonders for your business. However, finding a reliable and experienced commercial painting service in Sydney can be a daunting task.
That's where Upscale Painting & Decorating comes in. We are a team of experienced painters and decorators, providing top-quality commercial painting services to businesses across Sydney. From small offices to large commercial buildings, we have the expertise to handle projects of all sizes.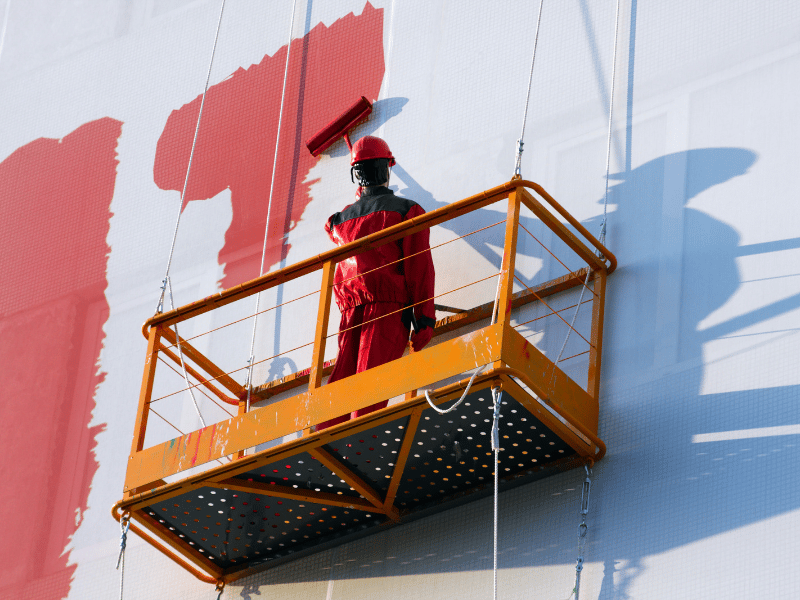 A Range of Commercial Painting Services
At Upscale Painting & Decorating, we offer a comprehensive range of commercial painting services in Sydney. Some of our key services include:
Interior Painting: Whether you need to freshen up your office space or give your commercial property a complete makeover, we have the skills and expertise to get the job done.
Exterior Painting: We specialise in painting commercial buildings, including high-rise buildings and multi-story apartments. Our team is equipped with the latest equipment and technology to ensure a flawless finish.
Protective Coatings: We can help protect your commercial property from harsh weather conditions, wear and tear, and other environmental factors with our range of protective coatings.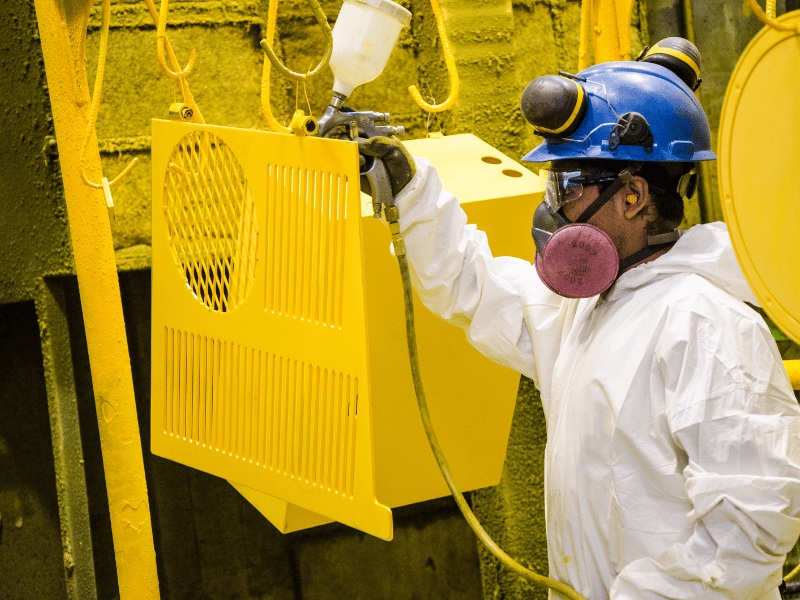 At Upscale Painting & Decorating, we follow a simple and efficient process to ensure that your commercial painting project is completed on time and within budget. Our process includes:
1. Consultation
We will discuss your requirements and provide you with a detailed quote for your project.
2. Preparation
Our team will prepare the surfaces, including cleaning and sanding, to ensure that the paint adheres properly.
3. Painting
We will apply the paint using the latest equipment and technology to ensure a flawless finish.
4. Clean-up
We will leave your commercial property clean and tidy after the job is complete.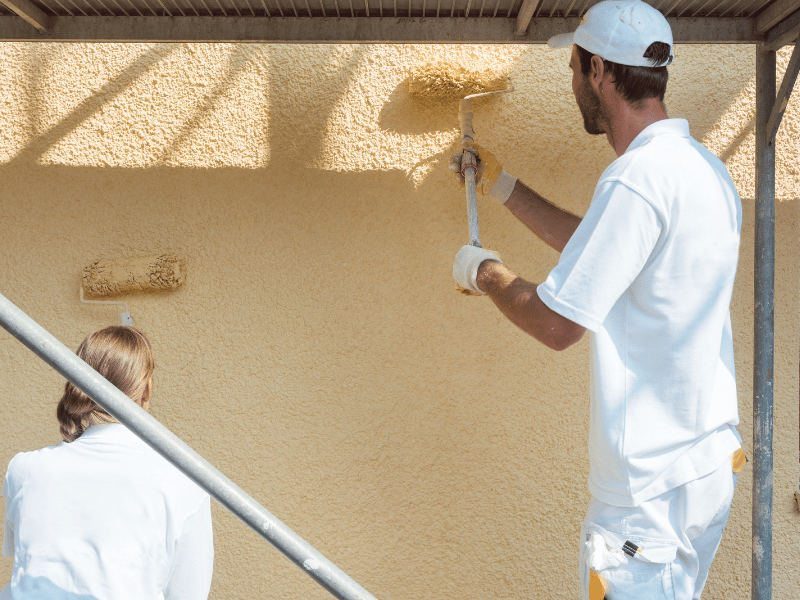 Skilled Commercial Painters in Sydney
If you're looking for a reliable and experienced commercial painting service in Sydney, look no further than Upscale Painting & Decorating. With our skilled team of painters and decorators, customised solutions, and competitive pricing, we are your trusted partner for all your commercial painting needs. Contact us today to discuss your requirements and get a free quote.
FREQUENTLY ASKED QUESTIONS
WHY CHOOSE US?
Choosing the right commercial painting service is crucial for the success of your project. Here are some reasons why you should choose Upscale Painting & Decorating for your commercial painting needs in Sydney:
Experienced and Skilled Painters: Our team of painters and decorators are highly experienced and skilled in all aspects of commercial painting. We use only the highest quality paints and materials to ensure a flawless finish every time.
Customised Painting Solutions: We understand that every commercial property is unique, which is why we offer customised solutions to suit your specific needs and requirements.
Competitive Pricing: We offer competitive pricing for all our commercial painting services in Sydney, without compromising on quality.
DO YOU OFFER A WARRANTY ON YOUR WORK?
Yes, we offer a warranty on all our painting work. We're confident in the quality of our work and stand behind it with a written warranty.
ARE YOU LICENSED AND INSURED?
Yes. We are fully licensed and insured to carry out commercial painting services in Australia.
HOW QUICKLY CAN YOU START?
Once we have your sign-off, we can start within a few days. We will require a few days to prepare everything together including the materials, equipment and team.
COMMERCIAL PAINTING PROJECT? NEED YOUR OFFICE OR SHOP REPAINTED?
Speak to Sydney's Premier Commercial Painters