Professional Sydney Roof Painters are a Phone Call Away!
PROFESSIONAL SYDNEY ROOF PAINTERS
Sydney Roof Painting Professionals – For Superior Results Fast!
Roof painting is not something most Sydneysiders think of when painting their homes or commercial properties, but it can make a tremendous difference to their property's value. Roofs are often visible from the street and repairs can show up as eyesores. That's where a fresh coat of exterior paint can make all the difference – whether it's on a metal roof or a tiled roof!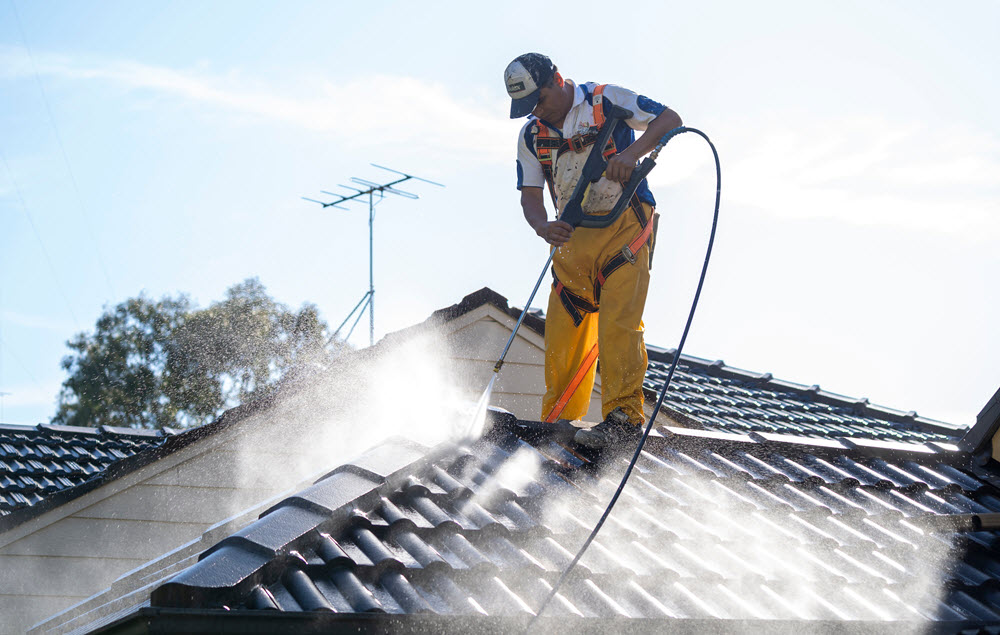 Our Sydney Roof Painting Promise to You
We will quote accurately and honour our quote
We provide a FREE colour consultation
We will work around your schedule to minimise disruption
We will protect your roof as we clean and paint
We will use only premium quality materials and paints
We will use environmentally-friendly materials
We will treat your property as if it was our own – with care and respect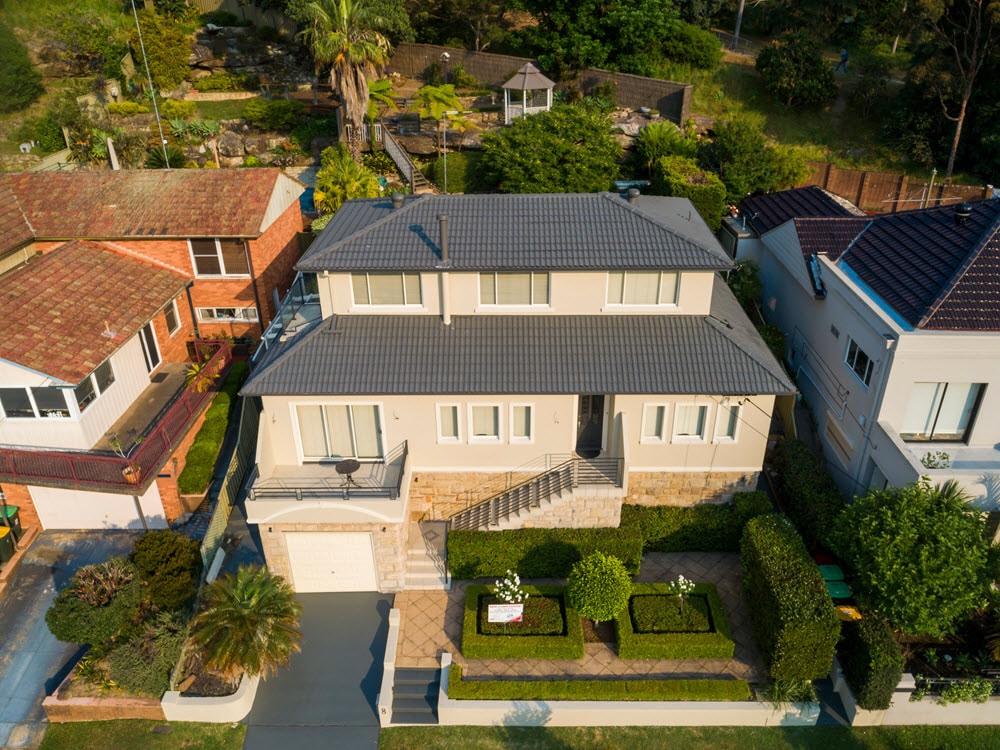 Sydney's Best Roof Painters
Don't take our word for it. Hear from our happy customers by viewing the video on this page to see the difference Upscale Painting can bring to your home or office. Trust Sydney's best roof painters that come highly recommended no matter what we paint!
Painting Sydney Roofs
Beyond roof repair blemishes and replacement tiles that don't quite match, you'll want to paint your roof if your tiles are fading. The difference between a tired old roof and a roof with a fresh coat of paint can transform your home and add dollars to your property's valuation.
UPSCALE PAINTING & DECORATING IS A DULUX ACCREDITED PAINTER.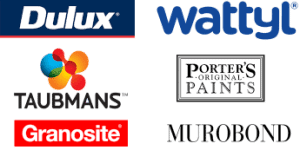 Using the Right Paint for your Roof
Sheet metal or Colorbond roofs benefit from a fresh coat of spray paint over time as exposure to our harsh Australian sun will wear on even the most hardened of surfaces. A professional paint application will transform a faded façade into a spectacular view. The bigger the roof, the more spectacular the effect.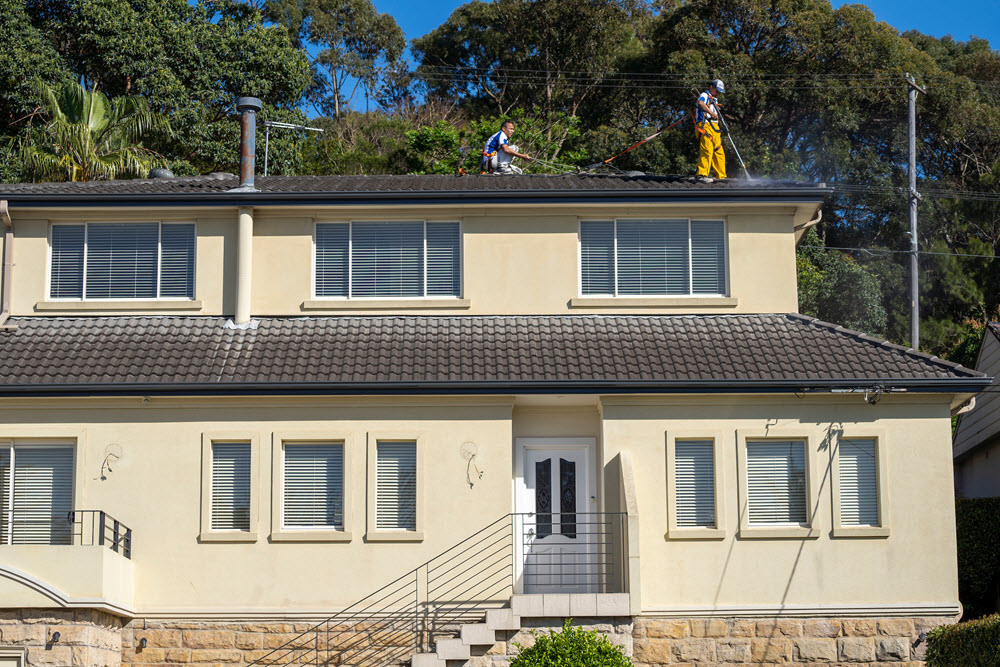 Paint your Roof Before you Sell
If you're looking to sell your home or upgrade your strata's common property, then painting your roof could provide you with a great return on investment, as it will improve your property's curb appeal.
So, trust Sydney's finest roof painting team for a quick and painless – and spotless – roof painting project. Call Upscale Painting and Decorating today for a fast roof painting quote!
Sydney's Best Roof Painters
Discover the Sydney roof painting team that's head and shoulders above the rest. Contact our friendly roof painters for a on-site visit and a fast, accurate quote.
Upscale painting was referred to us by a good friend. We are very particular and were certainly impressed with consult, punctuality, and quality of work. We now have a preferred painter and will definitely recommend to any of our friends. Thank you for a really pleasant experience.
FREQUENTLY ASKED QUESTIONS
DO YOU PROVIDE A WORKMANSHIP GUARANTEE?
Yes, our workmanship is 100% guaranteed. At Upscale Painting & Decorating, we only use premium and high-quality paints but in the unlikely event of an issue, we will come to inspect the issue (within the warranty period) and perform any necessary repairs to the painted area.
DO YOU PROVIDE A COLOUR CONSULTING SERVICES?
Yes, we do! Our Upscale Painting & Decorating team will consult with you and offer a free consultation to help you choose the perfect paint colour.
WHAT KIND OF PAINT DO YOU USE?
We use premium quality paints from the following brands: Dulux, Taubmans, Granosit, Murbond, Porter's Original Paints & Wattyl.
WHY CHOOSE UPSCALE PAINTING & DECORATING?
Upscale Painting & Decorating is a Dulux accredited painter and certified Master Painter servicing Sydney wide. Our team of 15 qualified professional commercial and residential painters has 10+ years of experience in the industry.
DO YOU SUPPLY PAINT AND MATERIALS?
Yes, we do! We provide all of the necessary materials so that you don't have to worry about anything. We ensure to prepare access, install protections and bring the paints and all required equipment.
HOW QUICKLY THE JOB CAN BE STARTED?
Once we are given the go-ahead, we can start within a few days. We will require a few days to prepare everything together including the materials, equipment and team.
GET A PAINTING QUOTE FAST!
Does your Roof Need a New Coat of Paint?
Speak to Sydney's Best Roof Painters Today!